ITT-Easy®
Interferometric Tire Tester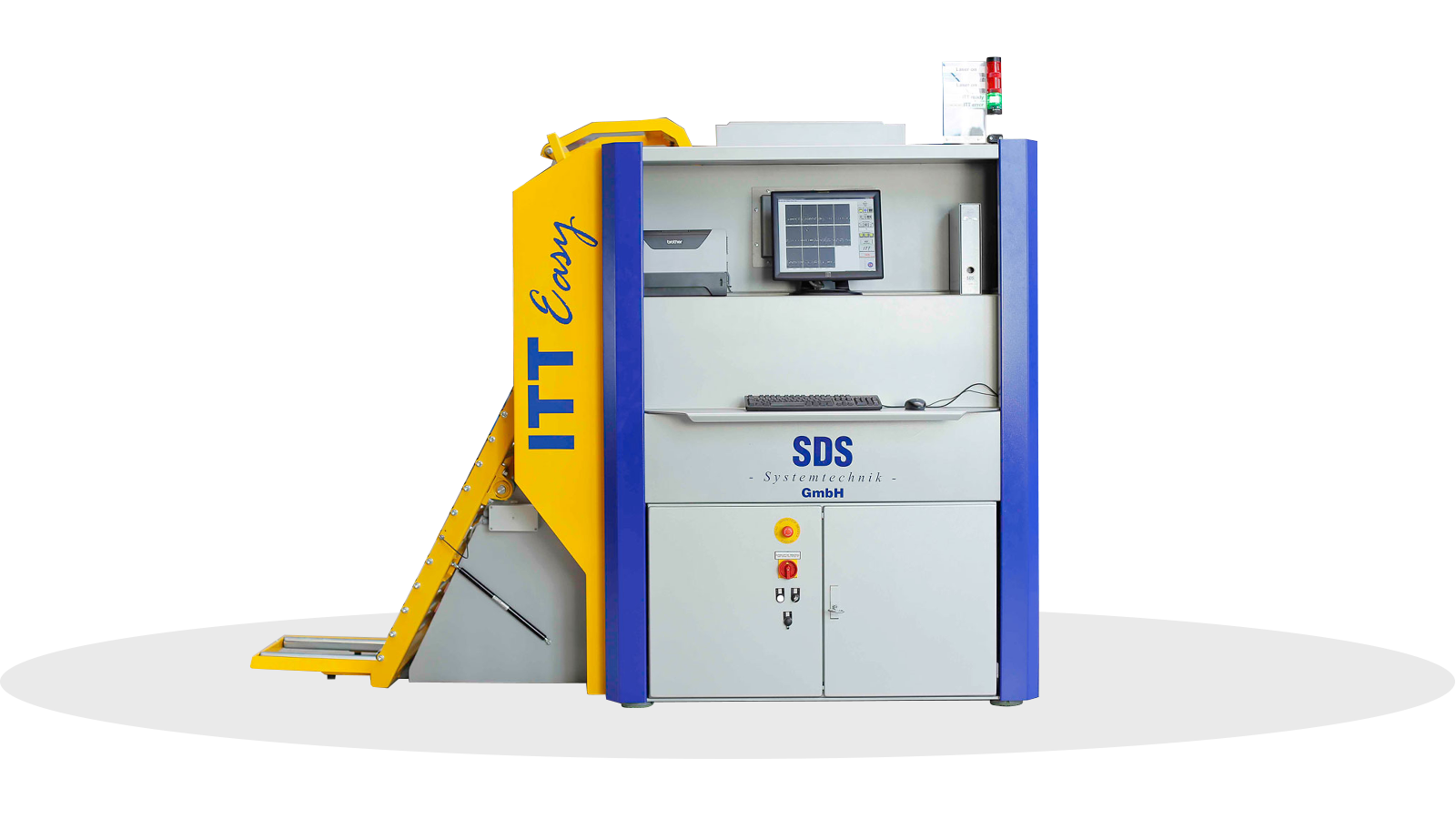 The basic Tire Testing System for Retreading
ITT Easy is the basic solution for the initial inspection in truck tire retreading, compact and easy to use with the loading and unloading function on one side and one measuring head. As an option, the machine can be equipped with a second door with separate unloader and a second measuring head to increase the capacity and improve the handling.
Efficient and precise inspection
Testing is done from shoulder to shoulder plus part of the sidewall, which ensures a simple and safe calification of the casing for a reliable retreading process.
Easy Operation
Intuitive machine handling with defined testing programs ensure an easy and reliable daily operation of all tire sizes. Thanks to the user-friendly software, the perfect image quality and the real time operation, anomalies are quickly and clearly displayed and archived.
Highly cost-effective
Due to the attractive acquisition price and the low operation and maintenance costs, the ITT Easy enables a fast return of investment. Standardized components and the easy replacement of spare parts reduce downtime and maintenance. The layout is very compact and fits into each initial inspection area.