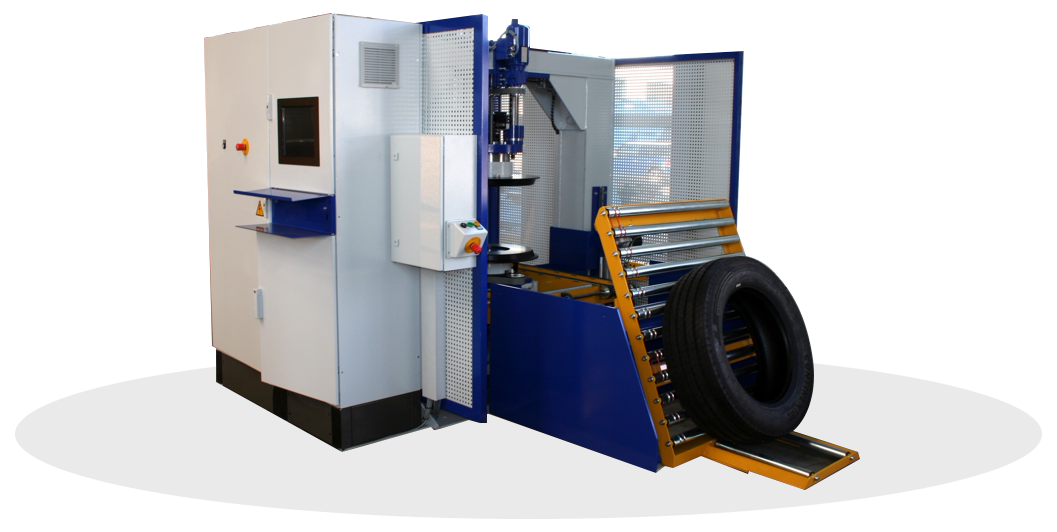 The automatic pressure test system
The test system developed and patented by SDS combines classic pressure testing with modern image processing. The tire is measured at different pressure levels in order to detect and display deformations. The innovative system is particularly suitable for the detection of sidewall anomalies and for the measurement of geometric data such as diameter and width. It can be operated with an automatic loader and unloader, as a stand-alone solution, or can supplement an SDS ITT.
Safety ensured by top quality
All the components are perfectly coordinated with each other and guarantee maximum availability. Standardised components and easy replaceability of wear parts minimise maintenance times and costs.
Automatic test procedure
Defined test programs, which can also be optionally selected via barcode, guarantee reliable testing of all tire sizes. The easy-to-operate software, high image resolution and real-time processing ensures that errors are displayed, archived, and documented in a quick and reliable manner
Low costs and short cycles
Automated test operation with PTS is extremely economical, thanks to lower investment and operating costs, low space requirements and short cycle times.