LMS Offline
Laser Marking System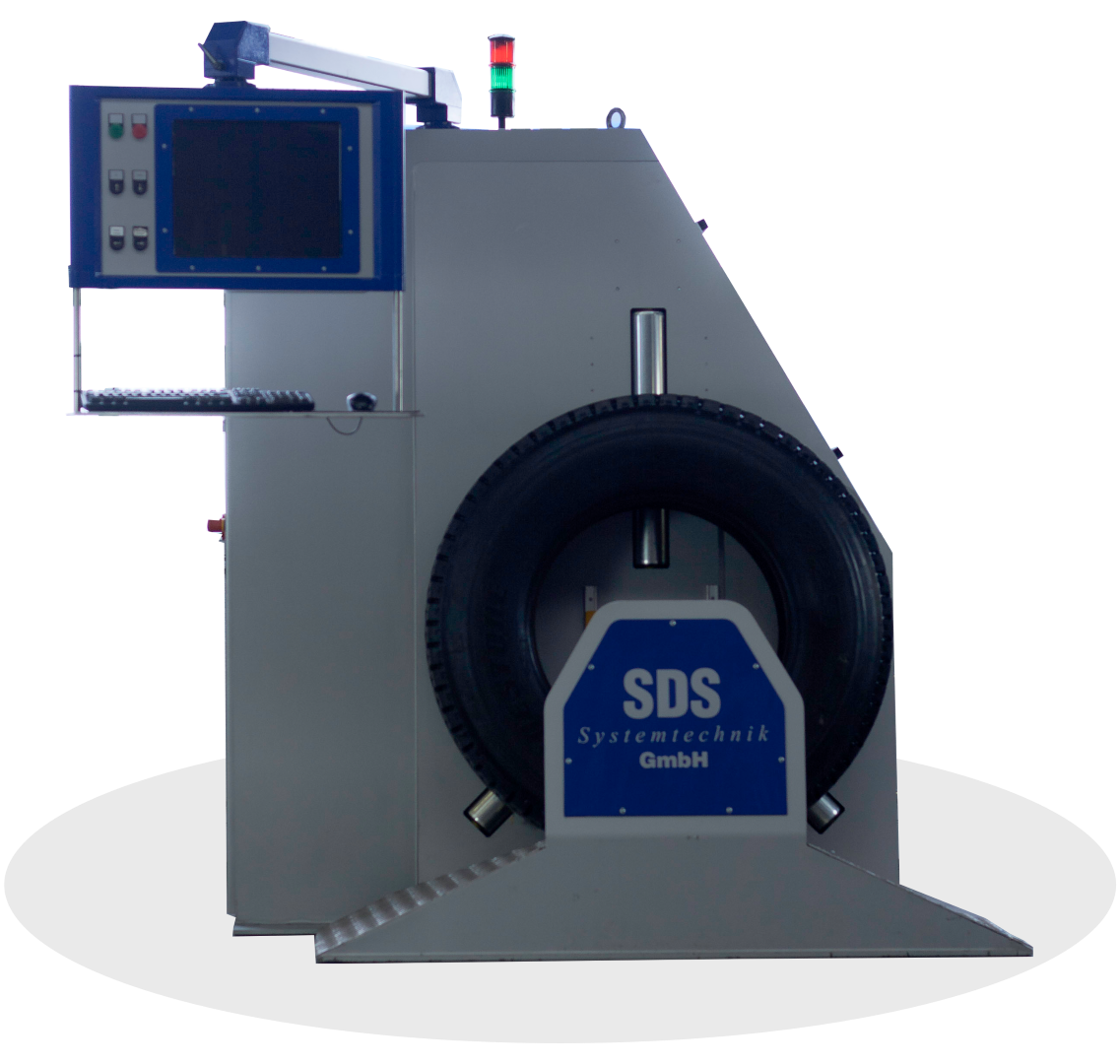 LMS-Offline 850 and LMS-Offline 1250.
The stand alone system to mark tire sidewalls with identifying information and customer data is the perfect solution for Research & Development and retread applications.
You can rely on SDS quality.
LMS-Offline allows uncomplicated marking without cost-intensive additional installations. Robust materials, industrial components, low-maintenance mechanics and laser technology ensure permanently precise results. User friendly working is guaranteed by integrated suction, ergonomic working environment and motorized rolls for tire positioning.
Flexible and secure marking.
All fonts, graphics and barcodes are editable and can be used as individual pattern for different tire sizes. Defined marking programs and the SDS interface make the marking process also possible with semi-skilled personnel.
Efficient and inexpensive.
LMS-Offline enables economical marking because of low investment and operation costs, minimal space requirement and shortest production times. By using the optional barcode connection the operation time can be increased.