Gamma-X
Tire cross section dimensioning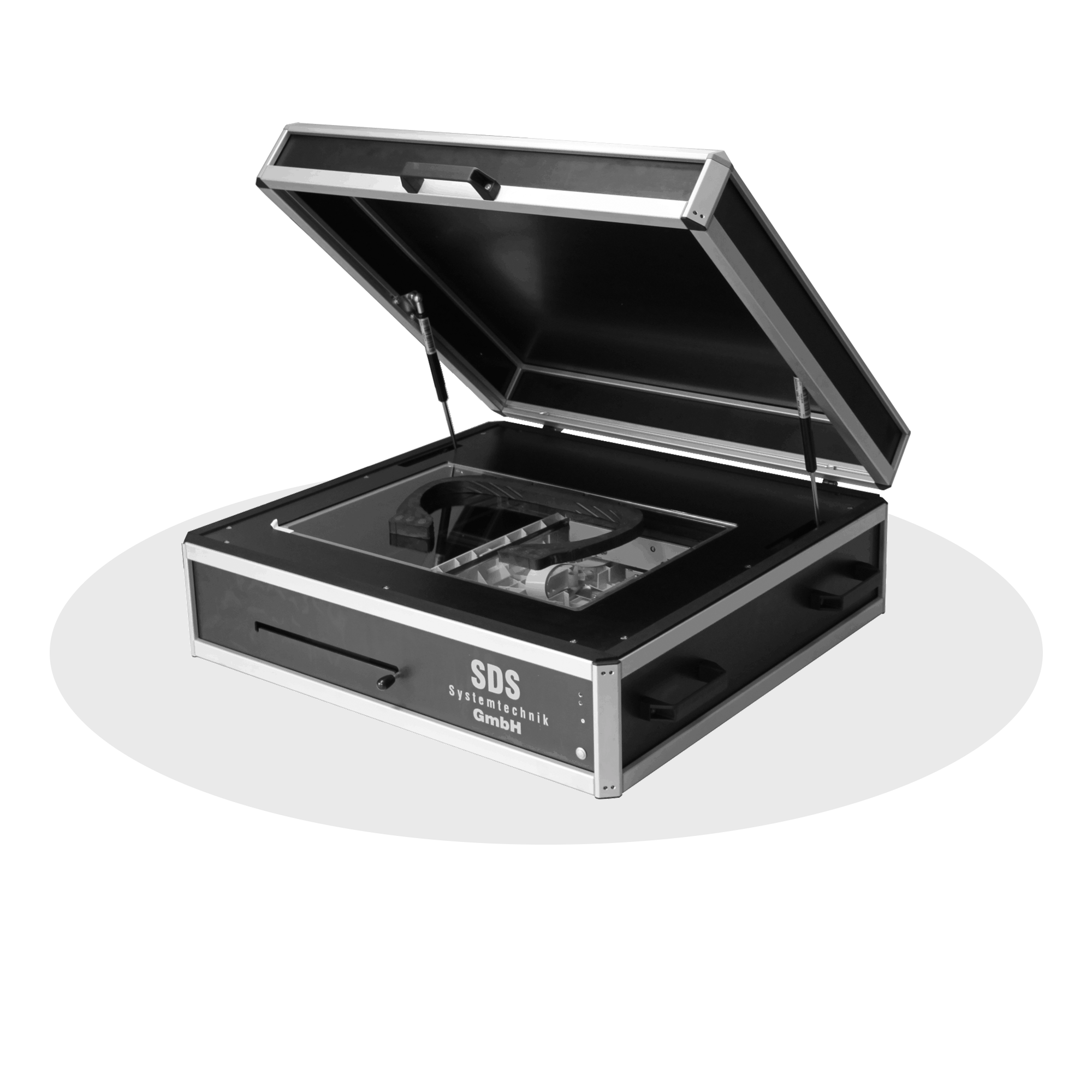 THE TIRE CROSS-SECTION SCANNER
The Gamma-X series are designed to measure cross-sections of thick, dark products like tire cross sections. Optimized flatbed scanners are used for easy, fast and precise manual measurement. The scan units have high sensitive measuring heads to detect small gray differences at the surface of the tire cross sections.
MATCHED SOFTWARE PACKAGE
The included software package is designed for manual dimensioning and marking of objects measured by scanners or optional additional connected GigEcameras. Also available are software package extensions for guided measurements by predefined measurement tasks or for overlay of CAD drawings onto the measured scans.
AVAILABLE IN DIFFERENT SIZES
The standard systems are build for a maximum product thickness of 100mm and for scanning areas from DIN A4 to DIN A2. The optical resolution reaches from 6400 dpi (4μm) for the A4 scanner to 2400dpi (10μm) for the A2 scanner.