PM-Offline
Laser profile measurement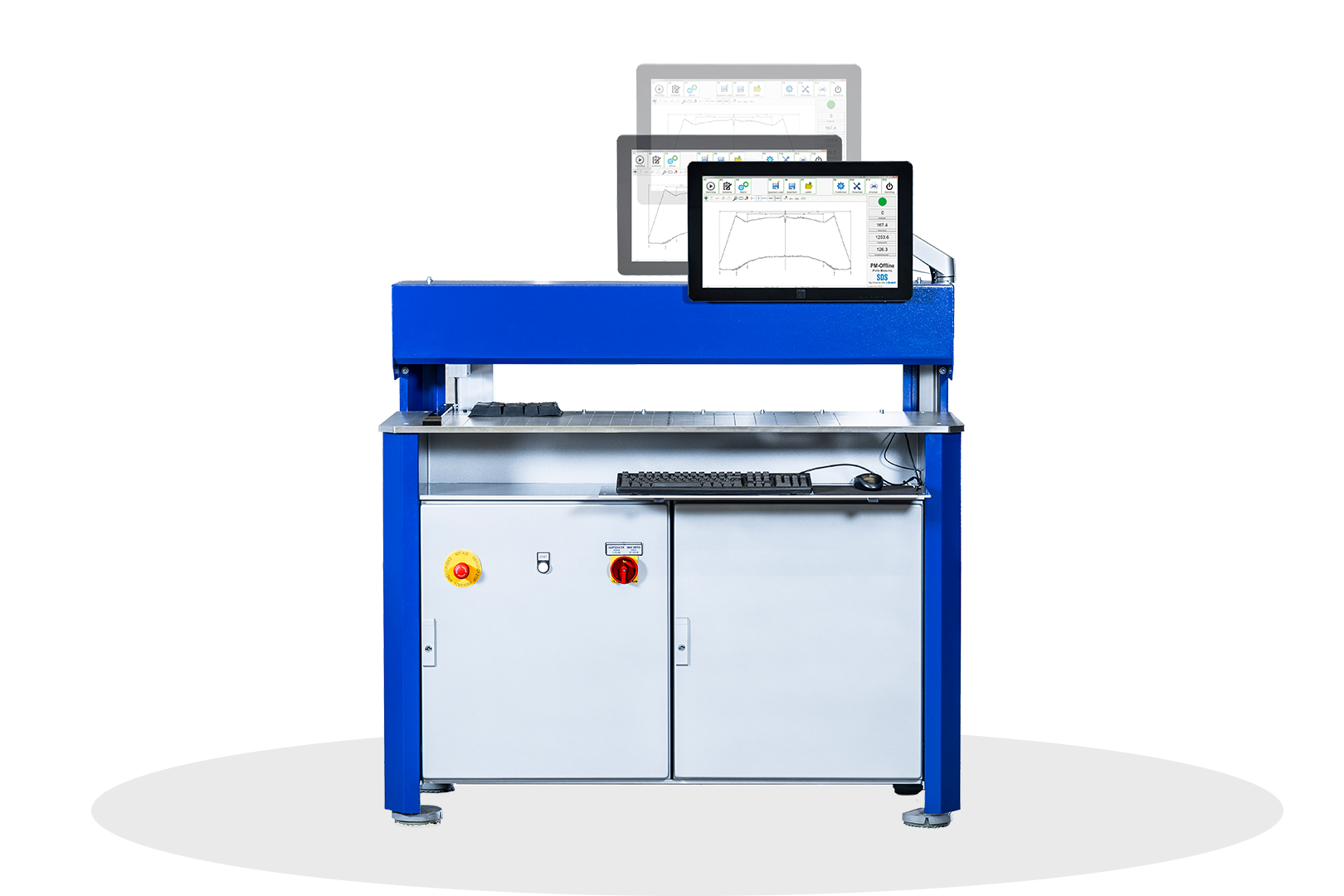 Highest quality for best measurement results
Newest laser technology is used to enable the precise and fast measurement of black rubber compounds. The in-house developed software is specially designed for the requirements of the tire industry. It enables fast and easy usage also by a less trained staff and a wide range of evaluation tools for the engineer level.
Highest speed
PM-Offline contains two laser points sensors which are scanning across the product sample. The newest laser technology guarantees perfect measurements at high scanning speed. That reduces extremely the measurement cycles, without limitations in accuracy.
Reliable and robust system
The outline of the unit allows an usage directly beside the product line. Laser and electronics are shielded by a robust frame. The system can be easily moved e.g. by a fork lifter from one location to another without the limitation in function and without a basic re-calibration.
Excellent service
Comprehensive services of SDS that are available worldwide guarantee continuous availability and economic productivity of the test system.